Strange emergency broadcasts play on the radio as an old man explores his home. He finds notes scattered throughout the house that shares a futuristic disaster story that begins to mirror his own world. After finding the final note, creatures from the story chase him to the basement. The man's wife wanders down the stairs and questions why he is there.

The purpose of this game was to explore loose narrative structure, mirroring stories, and how to subtly portray hallucinations inside a simple game. The story is loosely based off of my grandfather's experience with dementia.
I was curious how simple graphics and a simple story could influence the amount of empathy a player could have. The game requires the player to be invested in both stories. If a small detail is missed in the exploration, the narrative can become difficult to follow. I am drawn to this approach but it can lead to the wrong kind of confusion. It's important for the player to explore these symptoms in the correct way.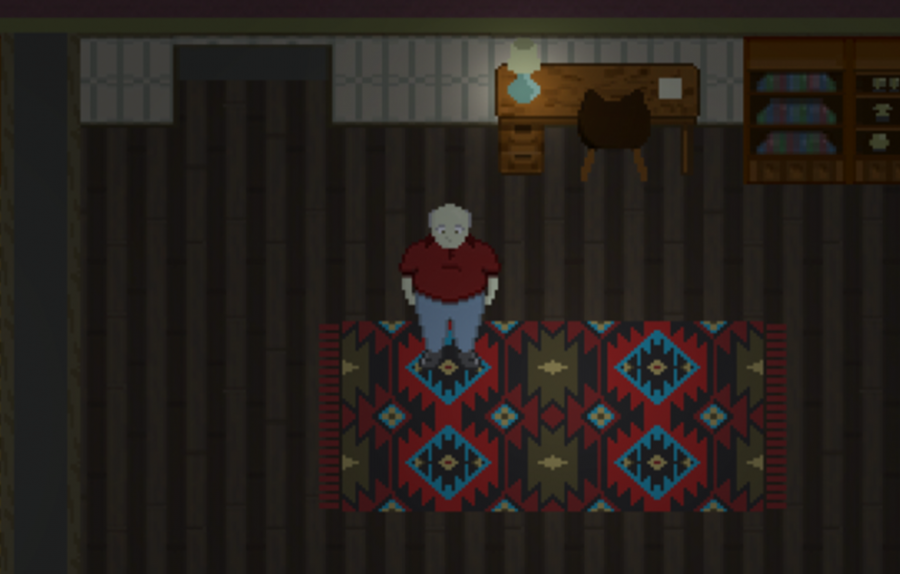 A large part of my process is not explicitly stating the character has dementia or is going through an episode. If the player finds this out on their own the impact is much more powerful. However, with this project, I can't say that was successful. Moving forward, I need to balance exposition and exploration, using just enough hints that the player draws their own conclusions that are heavily based on the clues I provide.